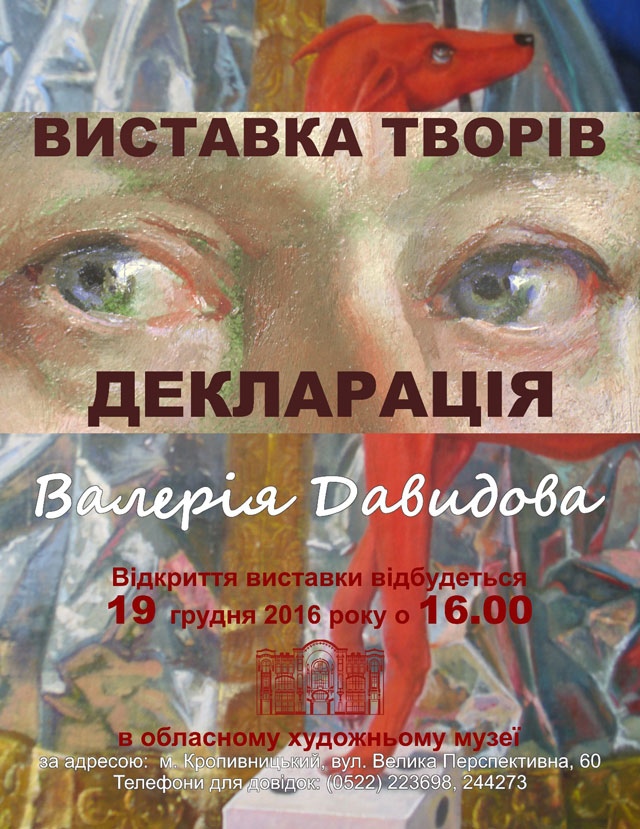 19.12.2016
On December 19, 2016 the personal exhibition of artworks "Valerii Davydov Declaration" was opened in Kirovohrad Regional Art Museum.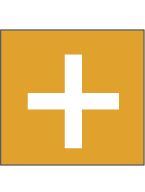 Читати
---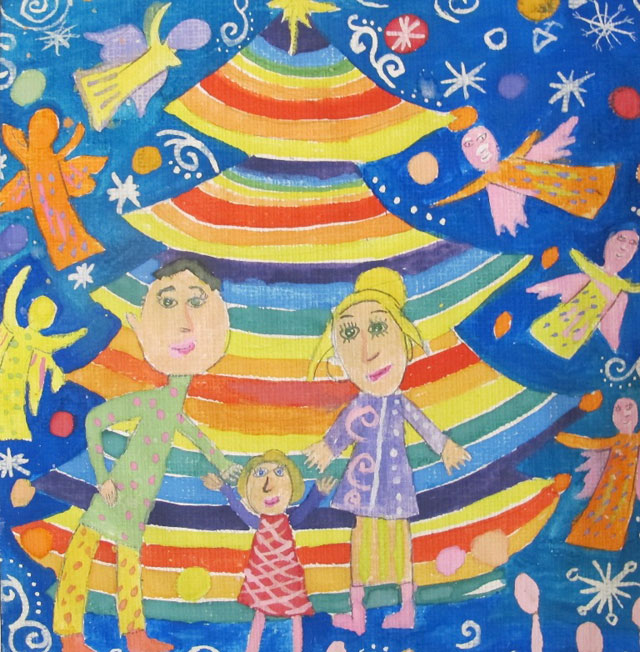 15.12.2016
On December 15, 2016 Kirovograd Regional Art Museum opened an exhibition of an Excellent Teacher of Ukraine, a senior lecturer of the Chair of Design of Kirovohrad Institute of Private Higher Educational Institution "University of Contemporary Knowledge" Iryna Zantariia "Milestones: Teacher and Pupils".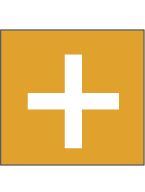 Читати
---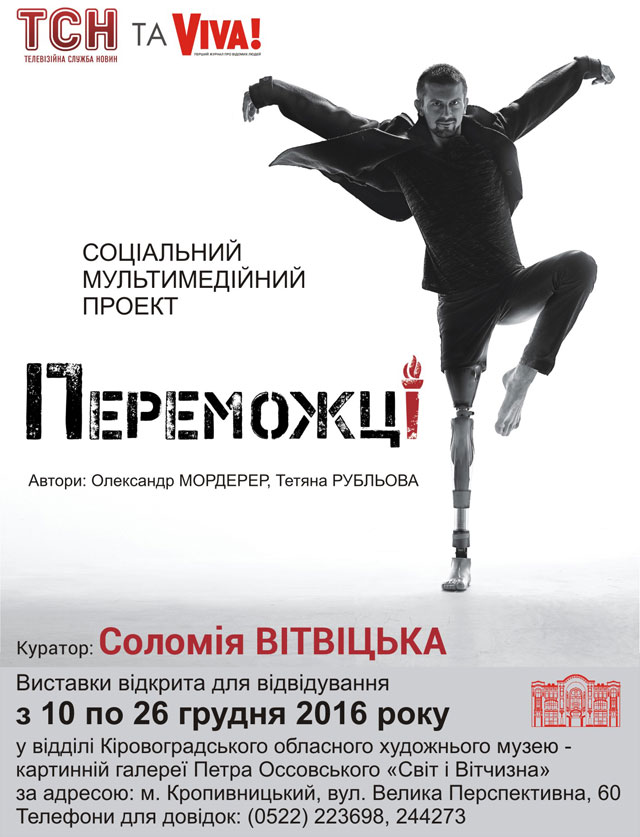 10.12.2016
December 10, 2016 the Department of Regional Art Museum – The Art Gallery of Petro Ossowskyi "The World and Fatherland" created a social media project "The Winners", which became an eloquent reminder to Ukrainian and world community about the tragic events in the east of the country and the problems generated by the war, which can be solved only by a common coordinated efforts.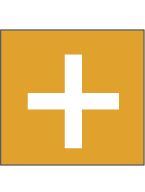 Читати
---