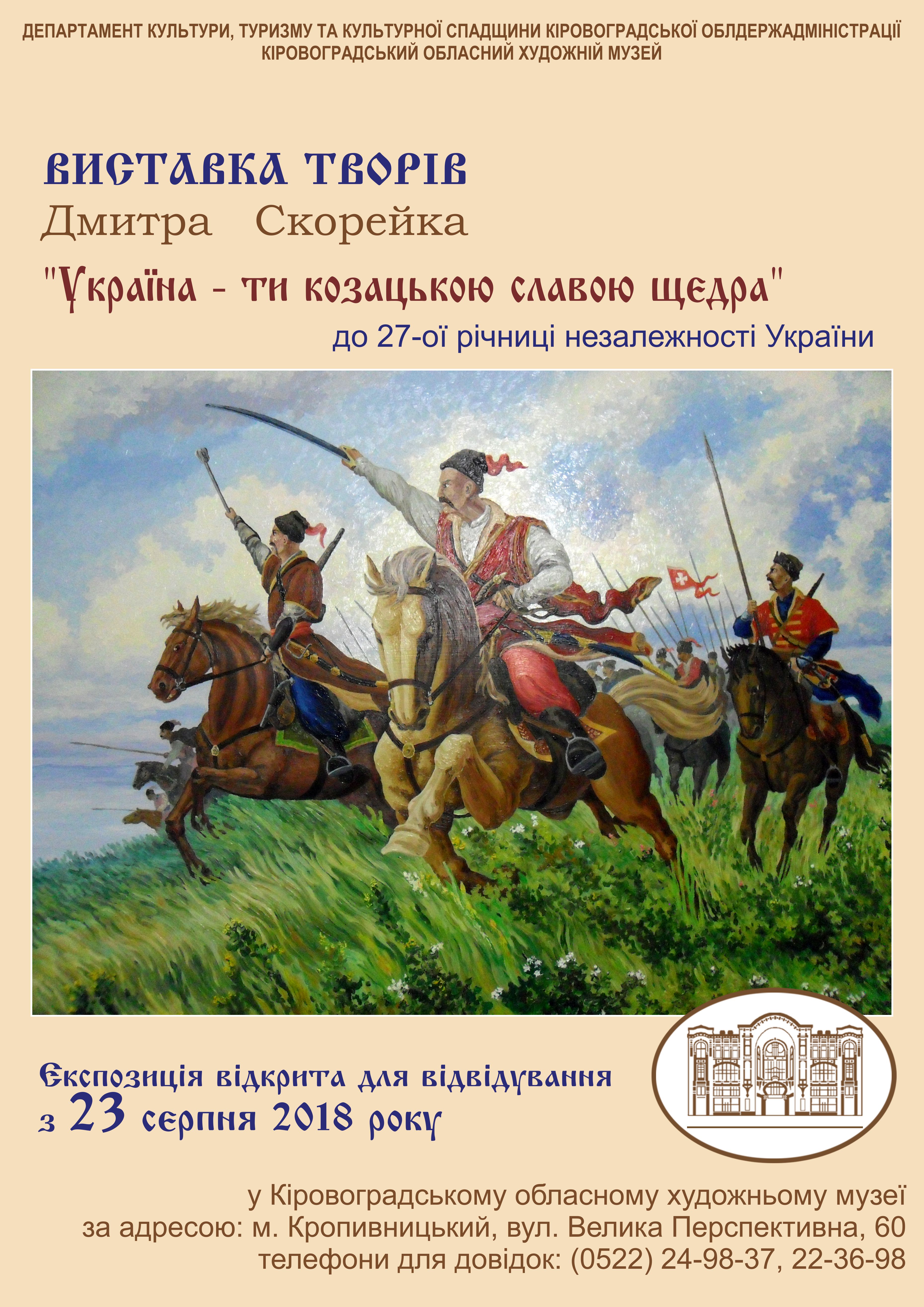 23.08.2018
On August 23, 2018, the exhibition "Ukraine is generous in Cossack glory", dedicated to the twentieth anniversary of Ukraine's independence, was opened in the Oblast Art Museum.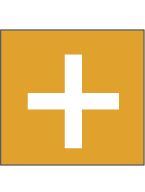 Читати
---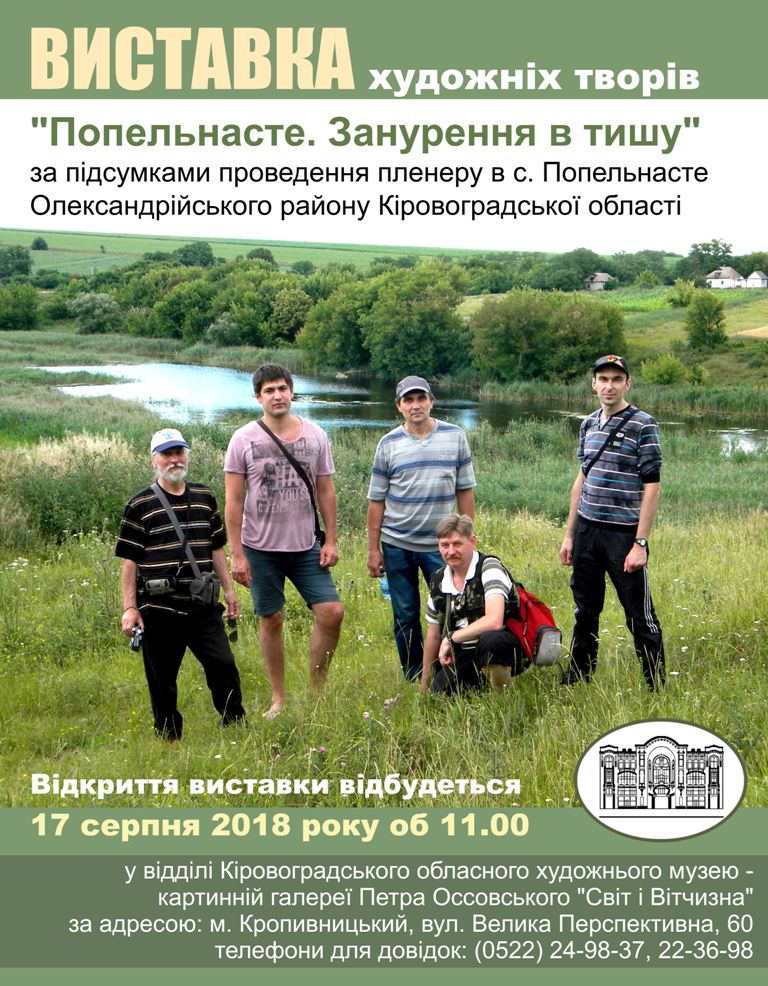 17.08.2018
On August 17, 2018 the exhibition "Popelnaste. Immersion in silence" will be opened in the Petro Ossovskyi "World and Homeland" Art Gallery, which is the section ofKirovohrad Oblast Art Museum. . The exhibision bases on the results of en plein air in Popelnaste village of Oleksandriia district of Kirovohrad oblast.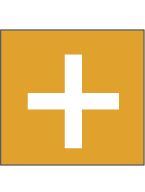 Читати
---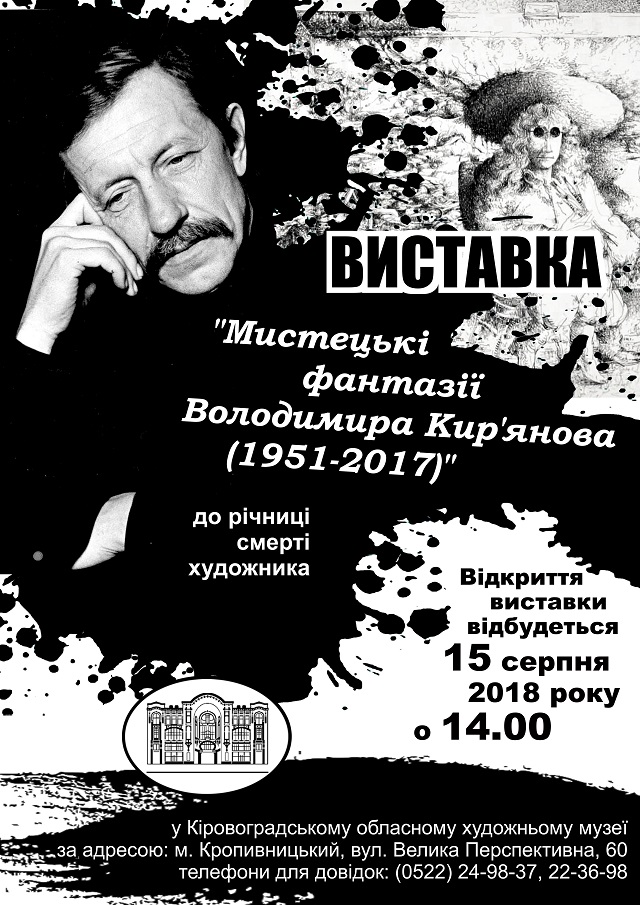 15.08.2018
On August 15, 2018, in the Oblast Art Museum an exhibition of works "Art fantasies of Volodymyr Kirianov" was opened on the anniversary of the death of our famous artist, the legendary and beloved distinctive artist, a member of the National Union of Artists of Ukraine, the winner of the Oleksandr Osmorkin oblast awards in the field of fine arts and art studies. This is Volodymyr Vasylovych Kirianov.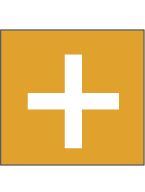 Читати
---