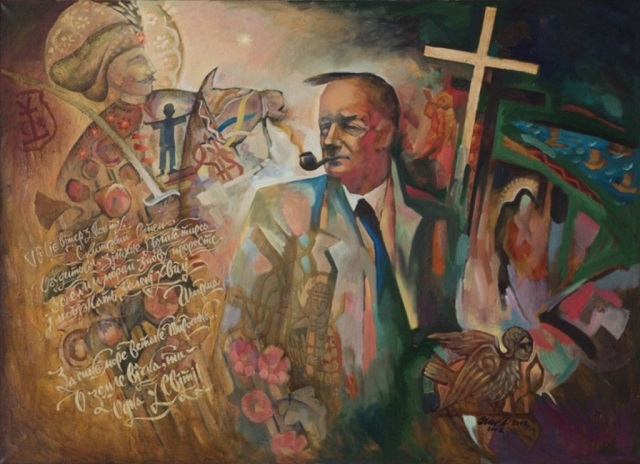 07.02.2017
On the occasion of the 120th anniversary of the birth of our famous countryman, writer, essayist, literary critic, member of the liberation struggle of UPR era Evgen Fylymonovych Malanyuk (1897-1968), in early February 2017 in the Regional Art Museum there was a painting exhibition "The Singer of Steppe Hellas. The Portrait of Evgen Malaniuk" (2001 – 2006), whose author – the Honored Artist of Ukraine, a member of the National Union of Artists of Ukraine Andriy Nadezhdin.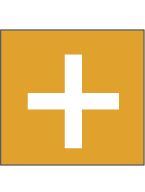 Читати
---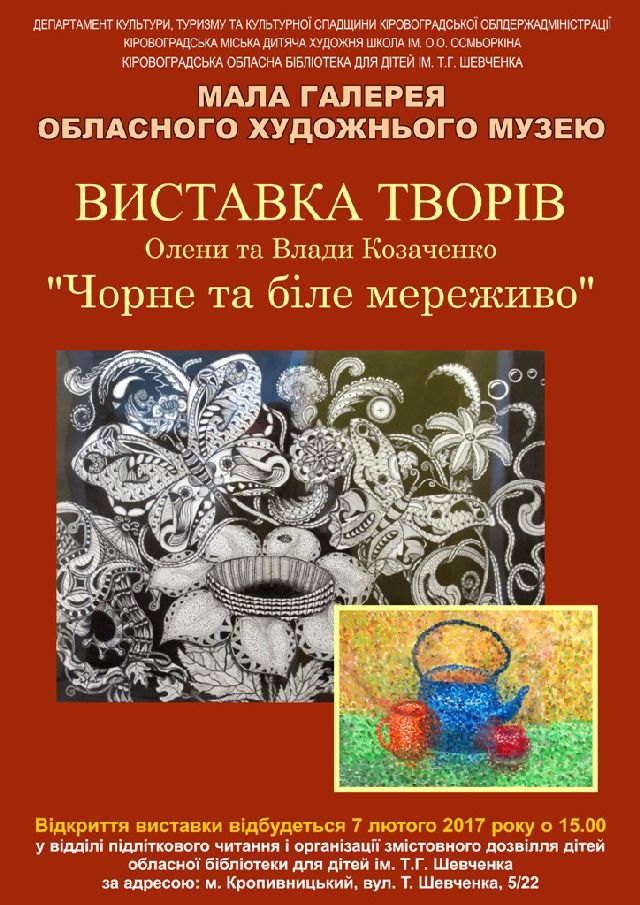 07.02.2017
February 7, 2017 in a small gallery of the Kirovograd regional art museum (in the department of teen reading and organization of children leisure of Regional Library for children by T.H. Shevchenko) there was an exhibition of Olena and Vlada Kozachenko called "Black and white lace".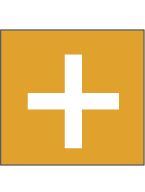 Читати
---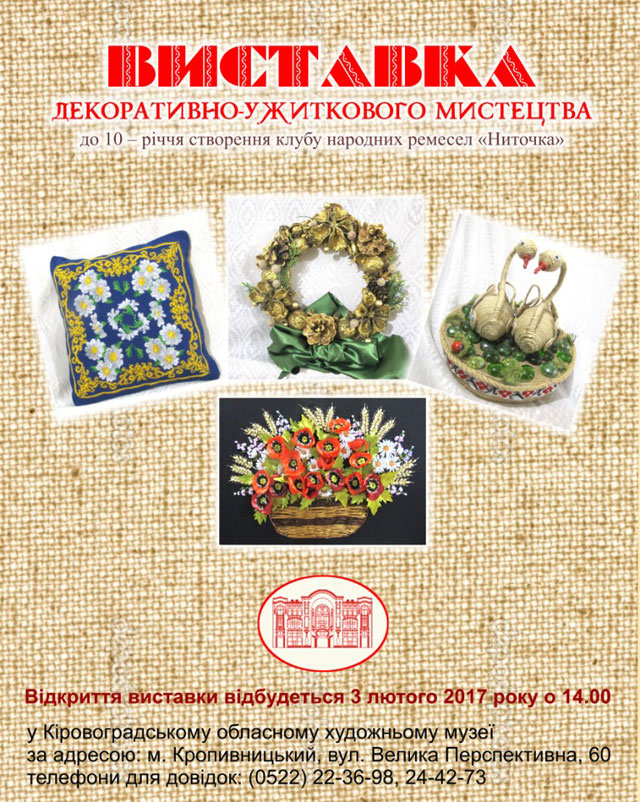 03.02.2017
February 3, 2017 in the Kirovograd Regional Art Museum there was the masters exhibition (arts and crafts masters club) of the crafts "The Thread" of Kirovograd regional House of Culture, dedicated the 10th anniversary of the organization establishment.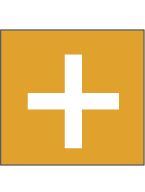 Читати
---