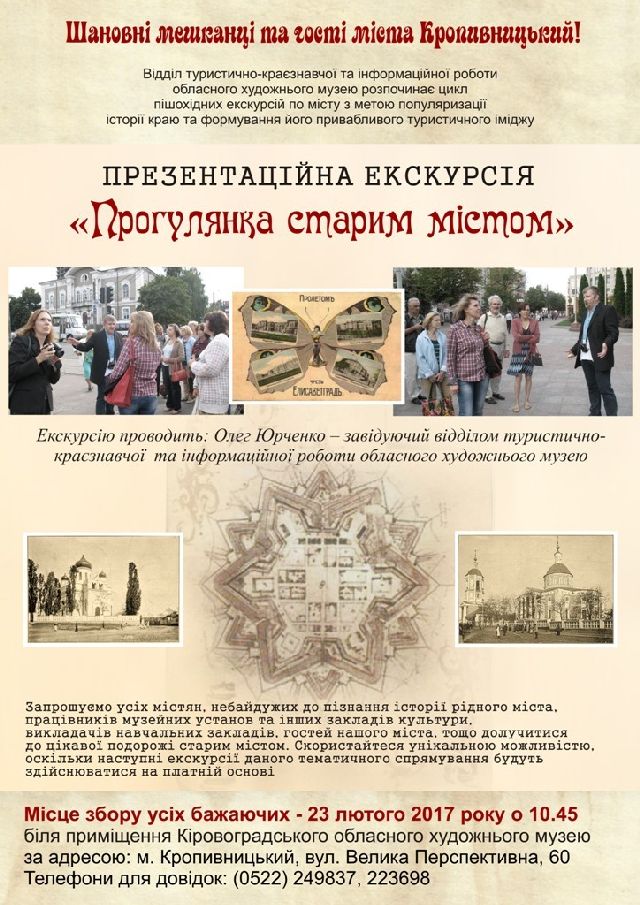 23.02.2017
February 23, 2017 as a part of action initiated by the Department of local history and tourism information of Regional Art Museum – series of thematic city tours, there was a walking tour presentation held "Walk around the old city", the route of which goes from the Regional Art Museum to Kovalivka park.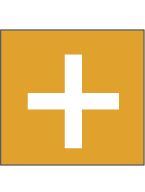 Читати
---
17.02.2017
17 лютого 2017 року в обласному художньому музеї м. Кропивницький відбулася презентація польових нотаток Сергія Стародуба «Моя психоделіка АТО». Згадували... читали вірші... намагалися зрозуміти емоції та переживання бійців та ветеранів АТО... Щиро дякуємо Сергію Стародубу ("Мольфару") за його оптимізм і віру в життя...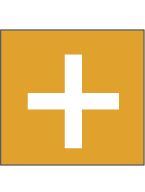 Читати
---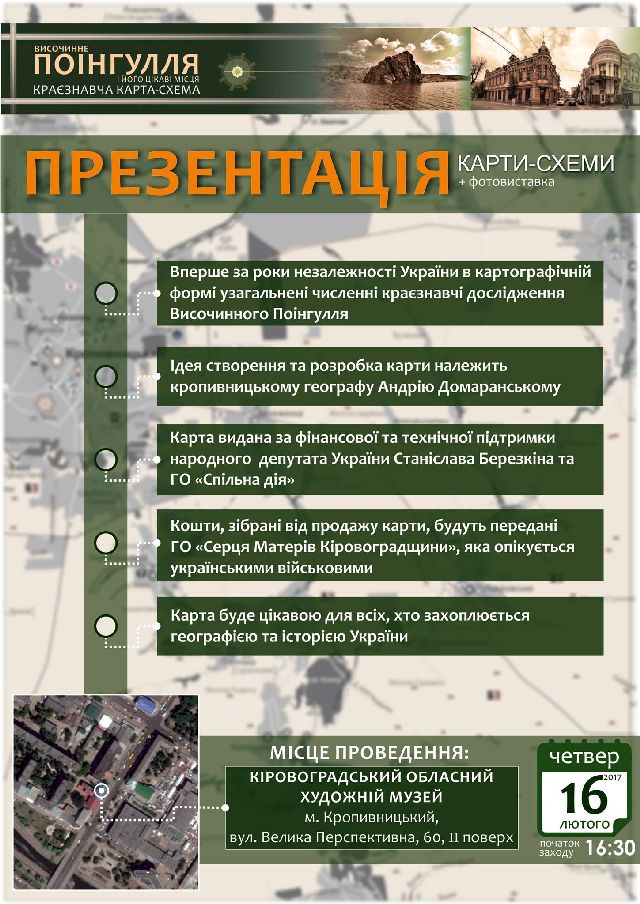 16.02.2017
February 16, 2017, in the regional art museum of Kropyvnytskyi there was a presentation of map-scheme 'Highland Poinhullia and its sights".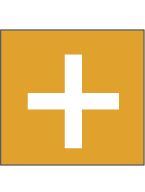 Читати
---