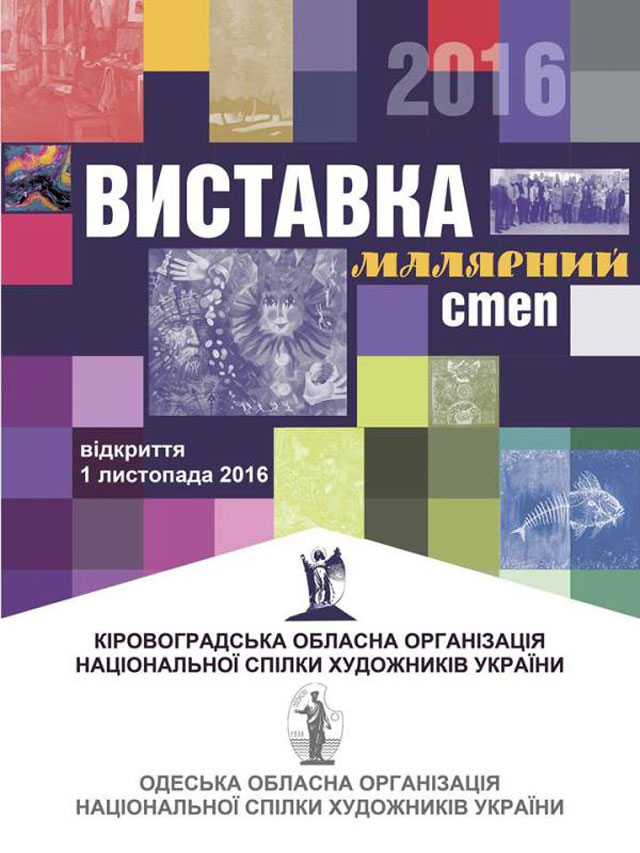 01.11.2016
On the 1st of November, 2016 an extraordinary event of Steppe Hellas's art and cultural life was held in the exhibition hall of Odesa regional organization of the National Union of Artists of Ukraine (2 Torhova street, Odesa). Art Odesa region hosted the exhibition of artists of our region, mainly members of Kirovohrad regional organization of the National Union of Artist of Ukraine.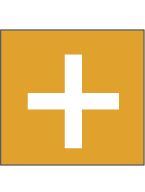 Читати
---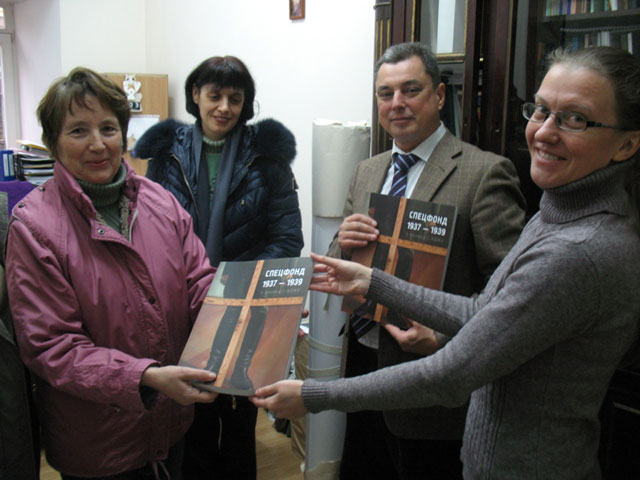 27.10.2016
On the 27th of October, 2016 Regional Art Museum's staff made a creative visit to Bila Tserkva of Kyiv region and to Kyiv and got a lot of good impressions, positive emotions and artistic gifts.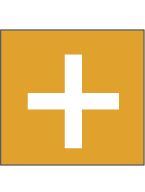 Читати
---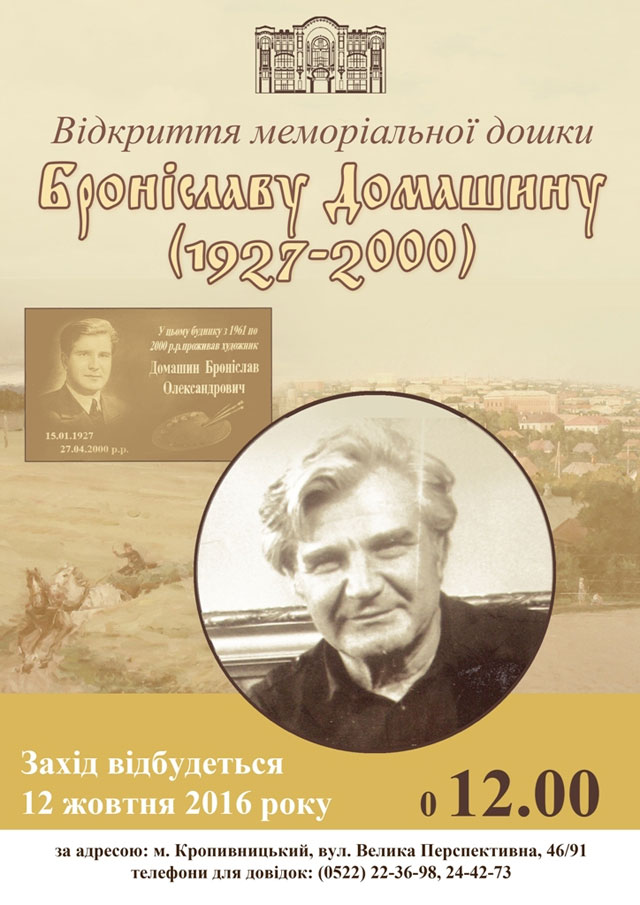 12.10.2016
October 12, 2016 at 12.00 there was the opening of a memorial plaque of renowned artist - countryman Bronislav Oleksandrovych Domashyn (1927-2000) on the buildings along the street Velyka Perspektyvna, 46. In this house during 1961 - 2000 in an apartment the artist lived.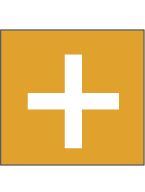 Читати
---